7 Sep
Synapse Reconnections Mandarin – September
大家好,我们这次见面在little spoon cafe Club Rivers,2 Littleton St
Riverwood 时间是9月7日星期三的上午10:30-12:30,如有问题请拨打0415062798 找Michelle。
期待各位的到来!
This new Reconnections peer group is for Mandarin speaking people living with brain injury, their family members and carers. Come and connect with others living with brain injury.
These groups will provide the opportunity to chat, provide support, play games and share some of your challenges, your victories, your tips & tricks. Come and learn from other people's stories and hear about different experiences of brain injury and issues that are important to you. You will be in a supportive space with people who understand.
This group is run by a Synapse Volunteer, Michelle (Buxin Zhang) shown below. We look forward to seeing you.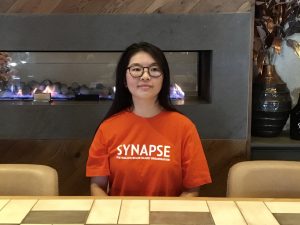 Next Synapse Reconnections Mandarin peer group:
Date: Wednesday 7 September 2022
Time: 10:30am – 12:30pm
Location: Club Rivers Little Spoon Cafe
32 Littleton St, Riverwood NSW 2210
Please note:
The venue is subject to change, please RSVP. Food and drinks will be at your own expense
These groups run monthly on the first Wednesday of every month.
RSVP: Nadine Holliday (Peer Project Lead)
Phone: 1800 673 074
Email: nholliday@synapse.org.au