24 Sep
Danny Li – Returning to work after a brain injury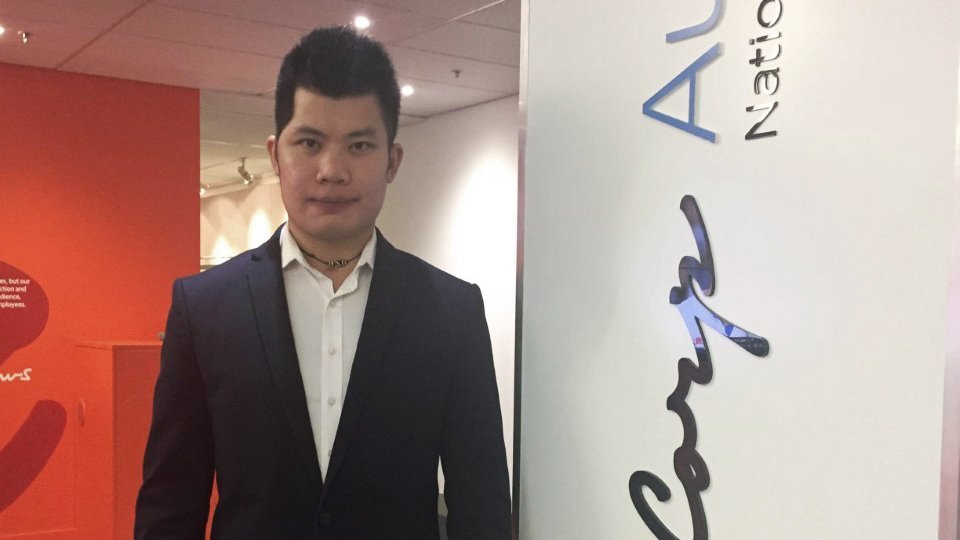 I'm Danny, I sustained a Traumatic Brain Injury in 2011 on the night of my 20th Birthday as a result of an assault that caused me to fall down a staircase.
I remember the hardships I faced at the beginning of what I thought was a never-ending nightmare. I spent one month in a coma, the doctors informing my family my chances of recovery were slim. I had to learn to do everything that I once took for granted including sitting, standing, walking, talking, breathing, showering, getting dressed and much more!
Four months later I was discharged, having made a remarkable recovery. After leaving hospital I watched my friends move on with their lives graduating, finding jobs and I felt stuck. But I used my energy to motivate myself to continue improving and stay focused on my recovery.
Before my injury, I had thought "I'm going to graduate, find a full-time job, save up for a house and get married". But all that didn't go according to plan – my injury caused everything to slow down. I started to feel bad and sorry for myself but realised eventually that living with the injury is about being patient. There's still time, and it will come, but just when the time is right.
Eventually I graduated from Western Sydney University with a Bachelor of Business and Commerce majoring in Marketing. I now work full time in a marketing role and have been working at the same company for three years now.
Finding work after I'd graduated from university was not at all easy – I had a lot of setbacks. I remember applying for hundreds of jobs and just being turned down time and time again. But rather than thinking of this as failure, I thought of it as an opportunity to learn from the experience.
Here's some of the things I learned on my path back to work.
Applying for roles
If you're applying for jobs online and you're not getting very good responses, then you know there's something in your resume that you need to improve. I thought of ways to do testing on this and used two different resumes to see which one worked better.
It's important to do your research before you apply. Employers get hundreds of applications and they want to know that you've done your research and that you show initiative. It's very important. For my resume I try to really 'market' myself to the employer.
The interview process
If you go to an interview and don't get the job, then you know there's something to change at the interview stage, so you concentrate more on that.
I decided to get a notebook and every time I went to an interview, I wrote down the kind of questions they asked and how I responded so that I could reflect on myself. Was there anything that I should have said better or could improve on? It's all about learning.
Once I started noticing particular questions popping up regularly in interview, I knew they were important for my industry and the role that I wanted. I kept practising my answers to those particular questions until I became very skilled and confident with them.
Powering with positivity
A difficult part of the process for me was that I'd get a lot of short-term contract roles and then have periods of unemployment. The longest time that I was unemployed was eight months and I really thought that I wouldn't find a job during that time. Eight months just felt so long!
What's important though is how you think about it. I like the law of attraction – you attract the things you focus on. So, if you think that you can't find a job, and it will be hard or difficult, then that's how it will probably be. But if you're applying, you're taking small steps towards finding a job and you can think more positively – it's just a matter of time. You just keep thinking like that, think positive and a role will eventually come.
Breakthrough and a new role
After eight months unemployed, I certainly thought I wasn't going to get a job. There were setbacks, it was really hard but I just kept thinking "Well okay, I can't quit now, I've already made so much effort and each time I get an interview or even a response, I'm trying to learn from it so I make gradual progress."
When the opportunity came up with my current employer I didn't get the role I initially applied for. The recruitment agency called me up after the interview to say they liked me and even though I was unsuccessful there was another role that they thought I'd be suitable for. I said "Well okay I'll apply for that one".
Fortunately I was successful in that process and have been working at the company for close to three years now. It's important to remember that you might not get the role you really want to start with, but you can get one that is a stepping stone and from there step into the next one. My first role opened up opportunities to move into new roles.
Explaining your brain injury to potential employers
I've tried a few approaches to explaining my injury – in the application process I've mentioned it, during the interview, after the interview, I've tried it all to see what works best. But it really depends on the situation.
If you ever feel that your injury will have an impact on the interview process, then it's good to mention it. For example, some interviews include tests or scenarios with questions – I know that because of my brain injury I need more time to think, so I will raise the issue then.
Otherwise, what I tend to do is mention it once I've made it to the final stage of the interview process or when they've made an offer. They've liked you all the way through the process so far, but it's important to let them know about your injury before you step into the role so they know what to expect.
Danny is a member of the Synapse Reconnections support group for people living with brain injury. He really enjoys being a part of the program and sharing his experiences with others.
More info on returning to work after a brain injury: