3 Feb
NDIS participant booklets now in 17 languages, including Auslan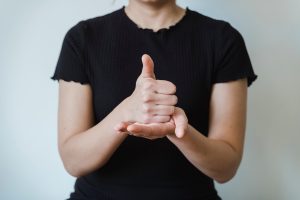 Last month, the NDIS made participant booklets available in 17 different languages, including digital braille and Auslan, to make the service more accessible and inclusive. Navigating the process of accessing the NDIS can be overwhelming and confusing, especially when you're living with a brain injury. The updated participant booklets take individuals with brain injuries and their families and carers through the NDIS process, how to apply, how a plan is created, and how to use their NDIS plan.
At our organisation, we work with individuals impacted by brain injuries every day and we know just how important accessible resources can be. We hope these resources make a positive impact for individuals and their families. Synapse will continue to advocate for ways to make the NDIS more accessible for Aboriginal and Torres Strait Islander people such as by translating resources like participant booklets into indigenous languages like Kriol.
Participant booklet translations include:
1. Auslan
2. Arabic
3. Assyrian
4. Chinese (Simplified & Traditional)
5. Dari
6. Filipino (Tagalog)
7. French
8. Greek
9. Hindi
10. Italian
11. Khmer
12. Korean
13. Macedonian
14. Samoan
15. Spanish
16. Turkish
17. Vietnamese
You can find these booklets on the NDIS website.