17 Aug
Returning to the Fray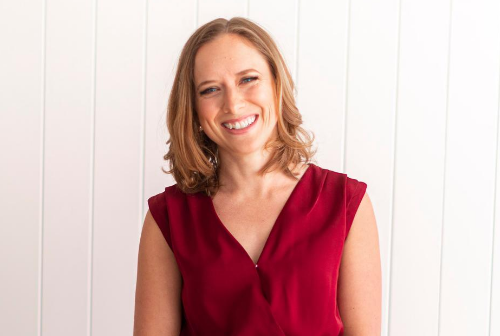 Reintegrating into society after chronic illness is a challenge I faced after years of living with a brain injury and Chronic Fatigue Syndrome (ME).
Down the end of my street runs a ridge that leads into a bay. On days I am well enough, I venture there with Delilah. We find the water by following the creek that runs through a gully of green rainforest. Delilah has free-range-sniff-time (off the lead) and I have nature-time. Both are important for us.
I am lonely despite the constant presence of my furry friend. My symptoms, daily headaches and chronic pain imposed a compulsory, hermit-like existence on me. For an extrovert its unnatural.
I spent the first twelve months of this illness in bed. I was unable to speak. I had no energy to pick up a phone. I couldn't even think of who to call. I'd forgotten my friends' names.
I have been ill for two years. Life has moved on without me. Friends, work and the world has changed. The gradual loss of my community has been hardest to bear. It has been worse than all the physical symptoms combined. I've spent a long time out of the fray. How do I rejoin my community? How do I reconnect again?
I am grateful for Delilah. She is my loyal companion, my shadow. She sits at my feet as I type this post. I am never alone. But it wasn't always like this.
I had amnesia for the first twelve months. During that time, I spent a week in the neurological ward for tests. My sister showed me a photo of Delilah. I exclaimed, WOW! What, wait… I have a dog!? I discovered I've had her since she was a pup. She's seven years old. At that moment, it was like seeing her for the first time.
I forget the neighbourhood I grew up in. My parents bought our family home when I was five weeks old. They never moved. The roots are deep. Some of the neighbours I grew up with are still here. I've watched the homes change over the years; renovations, knock downs, all seem familiar to me, yet I don't remember. My memories are patchy.
I walk around the local area in a bid to regain my memories. Delilah faithfully trots along beside me. At first we walked for two minutes. We did this for a week. Then five minutes, ten, fifteen.. Sometimes we need a week of rest in between.
My low blood pressure (POTS) and the fatigue stopped me from walking more than a few minutes. Dizzy and confused with amnesia, I didn't know if I could find the way back home.
Twelve months ago, Delilah tore her knee ligament and had a reconstruction. It was a big operation. My room looked like a hospital ward. I was often in bed with low blood pressure. Delilah snuggled with me, her leg in a purple cast. She was on housebound for months. Like me, she's been isolated from the outside world.
I seek solitude. I need space, a separation from the world for a time. My brain needs rest and sleep to heal, lots of it too. I do not want to live like this forever. I must listen to my body at the moment. Hidden away for many months, I feel invisible to the world, like I don't belong in it.
As Delilah's leg healed, it allowed us longer walks. My progress followed hers. We have hobbled around the same routes, keeping each other company on our adjacent recovery paths.
I have made friends with the local dogs. There's Bella, Molly, Charlie, Comet and Max. I forget their owners' names. Why are dogs names easier to remember? The dogs sniff each other's butts. The humans say good morning.
I see these people regularly. This road along the ridge is in the only one leading in and out of this pocket of the suburb. If our dogs get along, we walk and talk. If the conversation moves further than good morning, I don't mention my illness. It seems irrelevant. It's a non-fact. This is a sacred part of my day where I don't give my illness attention.
I feel something shift in me. The forced, necessary solitude is lifting. I'm seen and heard. I feel accepted for who I am in the moment. How amazing it is to have human interaction. Delilah is thinking the same! The cocoon I've been wrapped in softens.
In the last three months, we have worked our way up to half an hour walks. Delilah's leg grew stronger by the day. My blood pressure stabilised. This meant we both had enough strength to reach the bay. The water in the early morning still takes my breath away. On the other side, is The Royal National Park , a beautiful oasis on the fringe of Sydney.
My dog friends do not know how their good mornings have helped me. The simple acknowledgement of my existence makes me feel alive. I pay this kindness forward. When I walk to local shops, I say "hello, have a nice day" to people I pass. You never know if a person needs that little interaction.
Read more about Sarah in our Personal Stories
WRITTEN BY
Sarah Rasborsek
I write for people who are ready to live a deeper, richer life. My blog is www.sarahrasborsek.com
Shared with permission by the author to Synapse for Brain Injury Awareness Week 17 – 21 August 2020. For other uses of this material, contact the author info@sarahrasborsek.com, www.sarahrasborsek.com