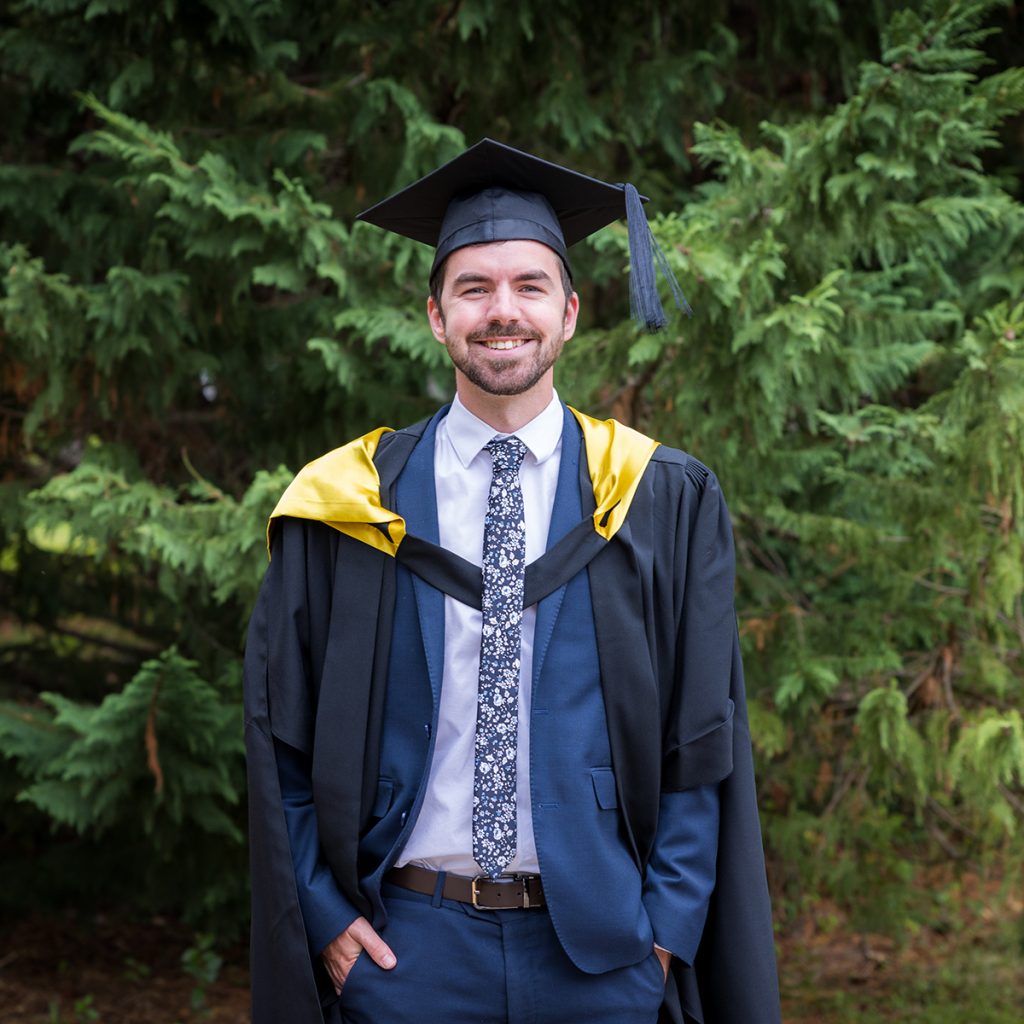 26-year-old Oliver had just moved to Canberra and was starting his graduate program when he was assaulted on a night out with friends. The attack saw him suffer a concussion, which led to a brain injury.
Oliver is super passionate and driven. He grew up in Tasmania where he completed a double degree in Arts and Law in 2021. In 2022, Oliver was awarded Hobart Young Citizen of the Year for his commitment to human rights, social justice and youth engagement.
"I had a particular interest in First Nations and asylum seeker issues as well as unfair treatment in general. So, I did my honours in human rights law. After graduating in Tassie, I did some work for a local MP on criminal justice reform in the youth justice space and then I got a graduate job in Canberra with the Department of Education," said Oliver.
"I sort of went from like 100 to 0 quite quickly. I was pretty active and involved in the community and volunteering, then I was unable to do a lot quite quickly. It was a quite a big adjustment and struggle for me."
The injury and symptoms
Sadly, it wasn't long after Oliver moved to Canberra in January 2022 that he was assaulted.
"You're a young guy starting a new job in a new city and then, it's kind of the last thing you expect to happen," said Oliver.
"It was a fairly long assault over a few minutes. I never lost consciousness, but I was in shock and not sure what had happened. It was a quiet night with no police or ambulance officers around, so I wasn't sure what to do and went home."
"I had a really bad headache, so I went to the GP. She said it was looking like a concussion. It got worse over to the point where I went back to the doctor, and she send me straight to hospital where I had several scans. That was 5 days after my assault."
"My fatigue, dizziness, pain, and vision – all those sorts of things started to get worse. I tried to explain it to my friends that it felt like I've basically got a really bad hangover all the time."
Returning to work and passions
It's been 18 months since Oliver sustained his injury. In the beginning, he found it difficult to get support and help to manage fatigue when returning to work.
"The overarching theme was that there was just very little understanding or information out there. I basically had to sort a lot of things and find the right people on my own. It was and still is a lot of self-management, trying to find the right combination of specialists to help," said Oliver.
"I'm not able to be involved in social sport or keep as active a lifestyle as I would like due to my lack of energy levels. Yet since my brain injury, I have expanded my Lego collection and played more guitar and ukulele, activities that are not as energy demanding but still bring me joy."
Oliver has continued his studies and working toward becoming a practicing Lawyer.
"Since my brain injury, I have graduated with two degrees, a Graduate Certificate in Public Administration and a Graduate Diploma of Legal Practice. It was very hard to get through the study and at times I felt like giving up, but I am very proud of what I was able to achieve. I'm aiming to be admitted as a lawyer later early next year," said Oliver.
"To others who've experienced a brain injury my advice would be you're not alone. A lot of times I have felt alone, misunderstood and helpless, but there is information and support services out there. It's a difficult thing to navigate and live with but if you can get the support and assistance, leaning on those around you, things won't feel as hopeless."